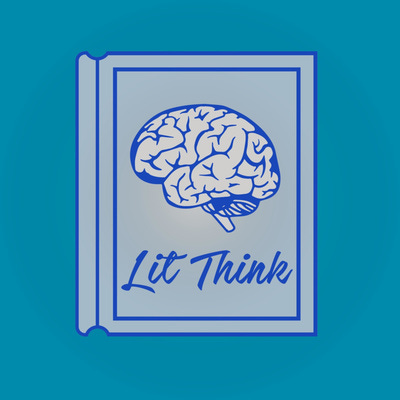 Feb 2 • 38M
Chapter 2.15 - Tick, Think...Boom!
Two English teachers talk about writing, literature, media, and the classroom. We believe that every piece of writing has a purpose, every story is connected, and ultimately language is at the core of every human experience. For more information about the podcast and the women behind it visit: https://litthinkpod.com/
Alicia and Sarah return to their love of musical theatre with a full analysis of the Netflix adaptation of Jonathan Larson's Tick Tick Boom. They reminisce about their own struggles turning 30, review the power of nostalgia for RENT fans, and analyze themes of success, fear of failure, and the need to make one's mark on the world. At the end of the discussion, they talk about the things they've been reading, watching, and analyzing outside of the classroom.
Sign up for the newsletter and follow us on Instagram, Facebook, or Twitter.
Music by Craig Harmann
Cover art by Matt Holman
---
Please "like" by clicking on the ❤ and share this post with your friends so that others can also join our community of lit thinkers.
Thanks for reading Lit Think Podcast! Subscribe for free to receive new posts and support our work.